Find balance and Harmony with your mental health
At Harmony, we are dedicated to providing a secure and supportive environment at each of our West Virginia clinics so that you can receive the mental health support that you deserve in a way that works for you.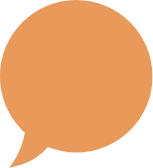 We accept most health insurance policies
Our empathetic mental health teams at Harmony believe that everyone should have the opportunity to receive affordable, high-quality mental health care. By accepting a broad range of insurance plans, we can help you get the support and treatment you deserve. Click below to speak with an intake expert who can review individualized treatment options with you. 
For over a decade, Harmony has offered mental health treatment to adolescents and adults in West Virginia. Our mission is to provide a secure, supportive environment for people struggling with mental health and addiction issues to bring positive change. We strive to provide treatment that focuses on the person, not just the mental health condition or symptoms they are experiencing. 
Harmony's board-certified psychiatrists and licensed therapists serve West Virginia. We are community-oriented and engaged in a collaborative approach to our clients and their care.
Taking the Next Steps Towards Mental Well-Being
Getting Started with Harmony
Step 1: Call us or fill out
our online form today.
Step 2: Our team will find a provider who meets your unique needs.
Step 3: We'll schedule your first appointment at a time and location that works for you.
With a therapist's support, individuals can better explore issues that may be contributing to their mental health challenges and develop strategies for managing them.
Spravato® nasal spray can provide quick relief from symptoms of depression and anxiety and improve the overall effectiveness of a treatment plan. 
TMS therapy can be an effective alternative to medication or invasive treatments, providing fast-acting relief without any long-term side effects. 
Treatment When It Matters
At Harmony, we offer mental health services, psychiatric assessments, intervention services, and an emergency room diversion program. Our counselors are experienced in the most reliable, evidence-based therapies to help treat mental health conditions such as ADHD, anxiety, depression, OCD, PTSD, and more.
treatment that supports you
In-person mental health care can be a great resource for those struggling with mental health issues or seeking mental wellness. We provide various face-to-face services, such as therapy and psychiatric assessments. Connecting with your mental health provider in person can help foster a stronger therapeutic connection, providing better insight into your condition and customized treatment plans. The nonverbal cues and body language present in in-person interactions can also be a valuable source of information for therapists and psychiatrists, helping to provide a complete picture of a patient's mental state. At Harmony, we offer in-person appointments for mental health treatment in West Virginia. 
Mental health services are becoming more accessible than ever before through the utilization of telehealthcare. Through technologies such as video-calling and phone calls, clients can now access mental health support from any location. Telehealth offers increased accessibility and convenience for those facing barriers to in-person appointments, such as distance or mobility challenges. Additionally, it can comfort those who may feel anxious about seeking in-person mental health support. Our team is dedicated to providing the highest level of telehealth care, ensuring that our clients receive all necessary assistance right when they need it—anytime and anywhere.
"As a long term client, my therapist took the time to understand the difficulties I was facing daily. He offered compassion and guidance through the toughest time of my life. I will forever be grateful for all of the work and effort to get me where I am today." - Dawn
If you're seeking mental health treatment in West Virginia Harmony has an extensive network of locations. Each location is staffed with highly-qualified mental health professionals, such as therapists and psychiatrists, who are devoted to providing quality care. Our team of experts delivers compassion and knowledgeable guidance as you embark on your journey toward improving your mental health and overall well-being.
Use this form to get in touch with our team today!
Use the contact form below to get in touch with our team today.